La photo du lundi #91
Retour au blog
– Ola!
– What are you doing here?
– We are smoking and talking. We are waiting for the sunrise but in this place excactly the sunbeams will never come. It's a quiet spot.
– Well! It's a beautiful full moon.
– Yes, please come and sit with us…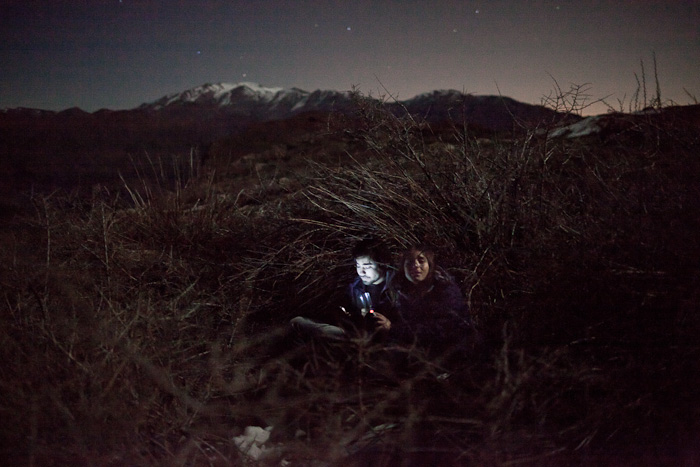 Échange de nuit, à environ 2800 mètres d'altitude, sous une pleine lune cette nuit du 2 septembre 2012, à 1h en voiture de Santiago au Chili.